Cat-Eye Glasses Frames
Shining like a cat's eye Magic play is dancing Quickly casts a greenish reflection Your eyes are like a cat's eye,
So goes the song by the dancefloor project E-rotic, founded in 1994. As we all know, music is a matter of opinion, but the message in this song is not. Especially when it comes to vintage cat-eye shaped glasses that could easily pass for retro reading glasses, which are just as trendy today as they ever were. Timeless design makes cat-eye glasses just like cat-eye sunglasses must-haves in anyone's wardrobe.
What Are Cat-Eye Glasses?
A design based on the eye shape of cats, cat-eye glasses are aptly named. Nevertheless, many spectacle wearers also refer to the curved frames as butterfly frames because they also look like outstretched butterfly wings. The butterfly or cat eye effect also has something mysterious about it, which makes anyone stand out from the crowd. As early as the 1950s and 1960s, cat-eye frames were no longer an unknown style and quickly conquered the world. Back then, brands like Versace or Saint Laurent were already experimenting with the new shape to not only provide the market with fresh ideas, but to establish an invariably feminine look in the eyewear scene.
Initially, the cat-eye shape was favoured among librarians and secretaries (at that time, professions in which emancipated and independent women worked without exception). However, the final breakthrough in the frames came, as so often, through extravagant appearances on Hollywood's big screen. Marilyn Monroe's appearance as a naïve blonde with a retro cat-eye frame in How to Marry a Billionaire transformed the image of the pointed spectacle frame from austere to sexy and elegant in one fell swoop. Within a short period of time and due to the great demand, designers were producing the models in more and more variations, with bold use of colour and diverse details in order to stand out from the crowd.
Are Cat-Eye Glasses in Style?
After the first wave of the hype died down somewhat by the mid-60s, the cat-eye craze stayed quiet for a long time until a few years ago, when designers began to rethink vintage frames, so that the cat-eye made a brilliant comeback. Today, every collection by big names like Dolce & Gabbana, Calvin Klein or Michael Kors brings cat-eye glasses in new styles and designs onto the market. Here, the range extends from classically elegant cat-eye shapes to oversize frames or extremely small, pointed frames. Frames with details such as coloured lenses, patterned or decorated rims and glittering gemstones are not uncommon. Of course, classic models with black acetate frames are always on-trend.
Who Wears Cat-Eye Glasses?
This retro look can, of course, be found on the noses of celebrities. Especially stars like Jennifer Lopez, Rihanna or influencer Caro Daur have discovered glasses for themselves, just like Grace Kelly or Audrey Hepburn did back then. Especially in 2019, extra pointy cat-eye glasses were extremely popular. The cat eye in its pure form allows for almost endless combination possibilities that always exude a touch of glamour. The narrow, small cat-eyes in black or bright colours are particularly eye-catching, as they bring the 90s party look back into focus. Not least because this glasses frame is the perfect companion for everyday life, but on top of that it is so versatile that it never looks out of place at any occasion, from an evening at the opera to a morning of business meetings.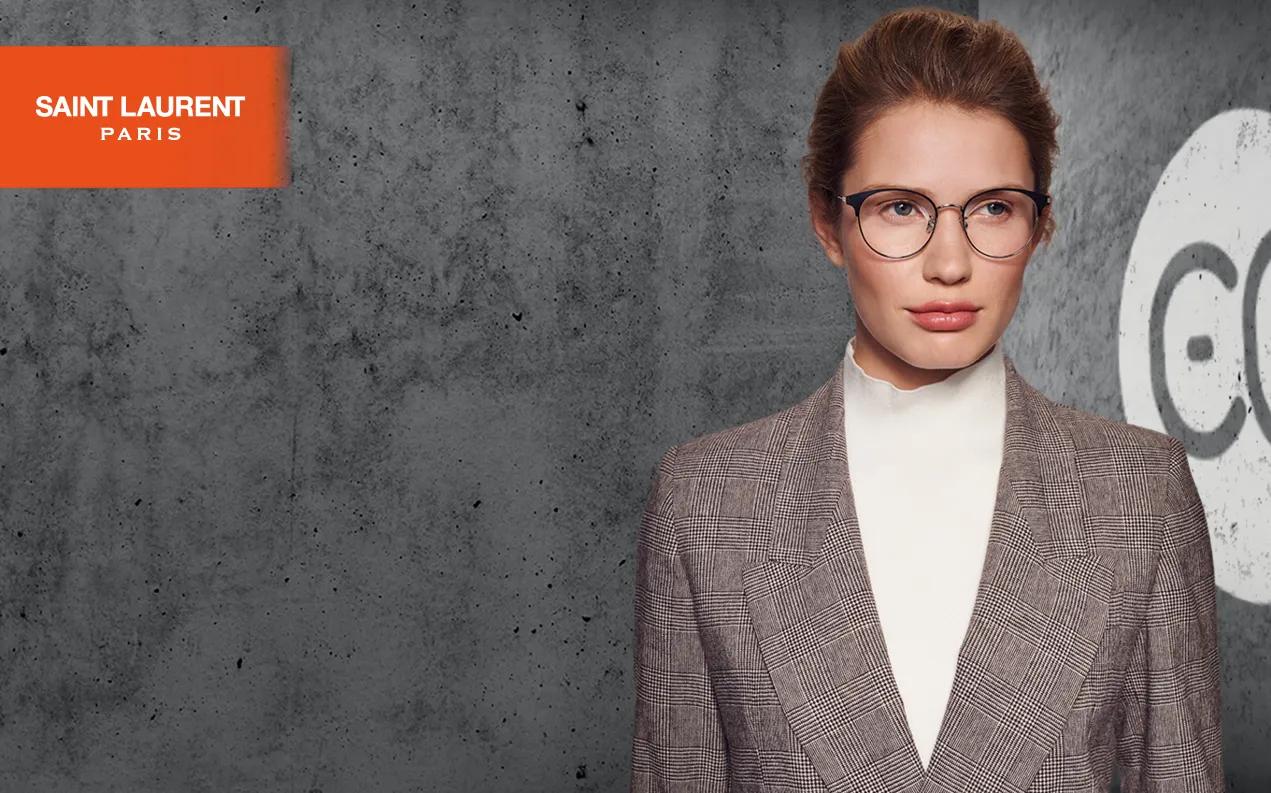 What face shape is good for cat eye glasses?
Cat-eye frames are perfect for those with trapezoidal or rectangular face shapes and a prominent jawline. Cat-eyes balance the upper half of the face and make the eye-area stand out more. The cat eye shape also particularly suits oval faces. Simply browse the range of eyewear above or check out designer cat-eye glasses by brands like Prada, Miu Miu or Emporio Armani. You will always find what you are looking for. If not, there is always Ray-Ban or Marc Jacobs. Another option in the category of glasses with vintage style are frames by Tommy Hilfiger, which are always on trend.
Our Services
In our online shop, you can easily try on many of our cat-eye glasses from various eyewear brands with just one click. Simply select the 3D Try-On icon and your webcam will turn on to show your face on screen with your chosen frame.
As far as the shapes of the model are concerned, you can narrow down your search using the filters on the left. If you are still wondering about frame shape, check out other popular designs such as rectangular glasses, square glasses or panto glasses. If you have received your glasses and they don't fit quite right, you can find valuable tips from our Master of Glasses on points like "repairing frames" or "adjusting your glasses".
If you have decided on the material and colour of your dream glasses, you can order your cat-eye prescription glasses online at a low price. If, contrary to expectations, you don't like the shape of the frame, you can simply return the glasses free of charge within 30 working days. Only custom made glasses with prescription cannot be refunded, unless there are technical defects. If you have any questions about your glasses, simply call Customer Service via our local telephone number, send your e-mail address online to Support, use our Social Media channels or contact our staff directly in one of our three Hamburg stores or in our Buxtehude shop.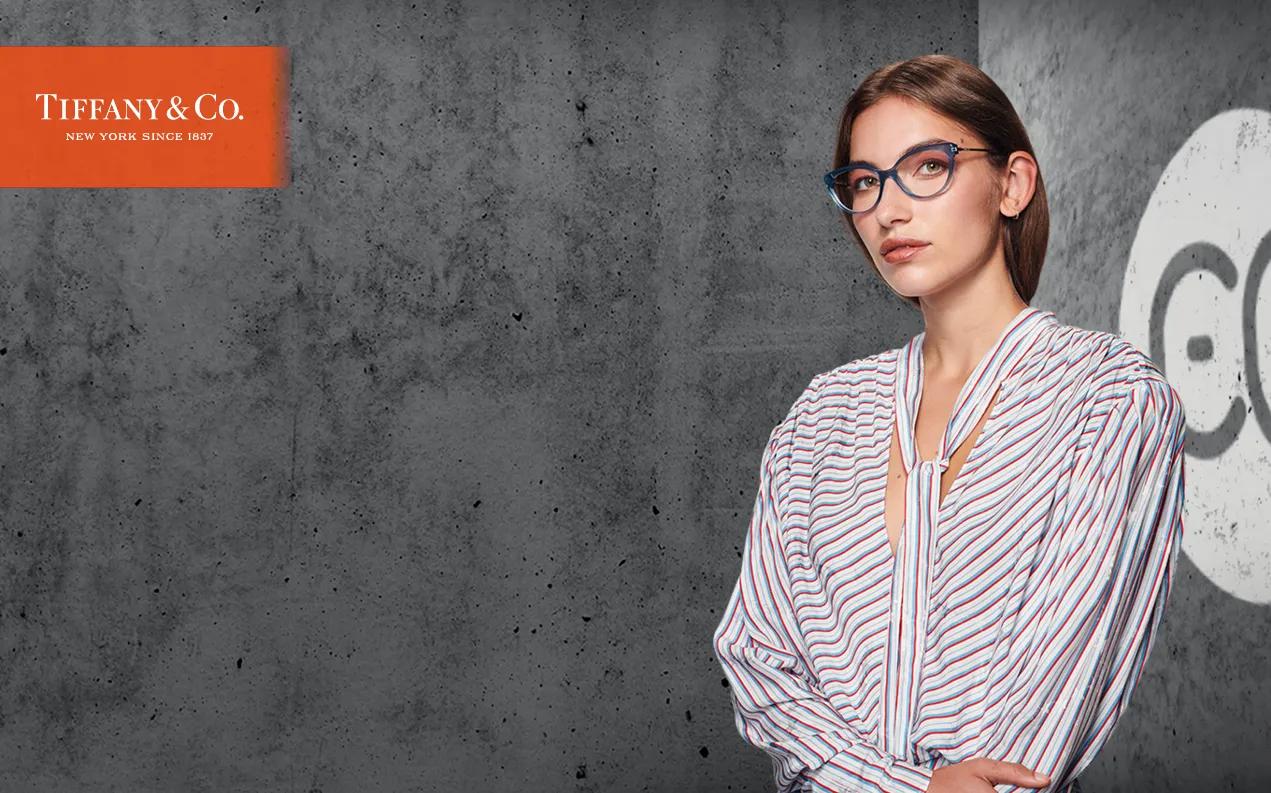 About Us
If you have any questions while shopping, such as "the right glasses size", you can always contact us. In addition, the free shipping and returns as well as 30-day return policy with money-back guarantee and the various payment methods make your purchase with us easier.
If you want to buy glasses online at a low price, we are the right partner to bring you the unique glasses experience. In our brand glasses online shop you will find a wide range of cat-eye glasses, all with cleaning cloth and case included in the price. It goes without saying that each pair is a brand new and genuine original. Used products and copies have no place in our shop!
As eyewear specialists for fashion-conscious customers, we offer even the highest quality frames at absolute bargain prices under the claim "SEE AND BE SEEN". Even products from our in-house glasses sale are available at a unique price. So what are you waiting for? Visit us in the extraordinary world of glasses at Edel-Optics and get your dream frame.