Panto Glasses Frames
A Classic 60s Glasses Frame - Not Just for Braniacs!
Of course, it's not about the intelligence quotient of the spectacle wearer, but about his appearance. Already in the Golden Twenties, Panto glasses were the trademark of the intellectual establishment. Those who counted themselves among the elite at that time wore panto shaped glasses. You could point out professors, lawyers and doctors as they tended to wear this frame shape!
Panto glasses became cool in the 1950s and 60s - not least thanks to celebrities like Woody Allen. It's hard to imagine his face without the thick panto frame. Even Johnny Depp is a big fan of this classic eyewear shape, which is leading the trends in the eyewear scene these days. After the panto design made it into the mainstream of prescription glasses, panto sunglasses soon followed. While back then, panto prescription glasses were mainly made of tortoiseshell, nowadays the versatile and more environmentally friendly acetate is the main material used. But you don't have to settle for one material, here you can get your panto prescription glasses in plastic, high-quality titanium, metals and even wood.
Today, panto glasses are synonymous with 50s or 60s glasses frame styles and add a classy, vintage touch to any outfit.
The panto glasses shape fits best to oval, rectangular, heart-shaped or narrow faces. The round lenses of the Panto frame are less suited to round faces. This is because round faces look even fuller with a round frame. The design of these round frames would create an effect that you would probably prefer to avoid. With round lines on the face, a square or at least slightly angular frame shape would harmonize much better
Elongated facial contours, on the other hand, are perfect for panto prescription glasses and sunglasses, especially in the classic black and dark brown frame colours with gold or silver details. These colours work well with, for example, the Ray-Ban Erika, which, funnily enough, was designed as men's sunglasses, but is bought almost exclusively by ladies. The brands Calvin Klein and Polo Ralph Lauren also have classic panto frames on offer. The latter belongs to the modern classics in two-tone colorways.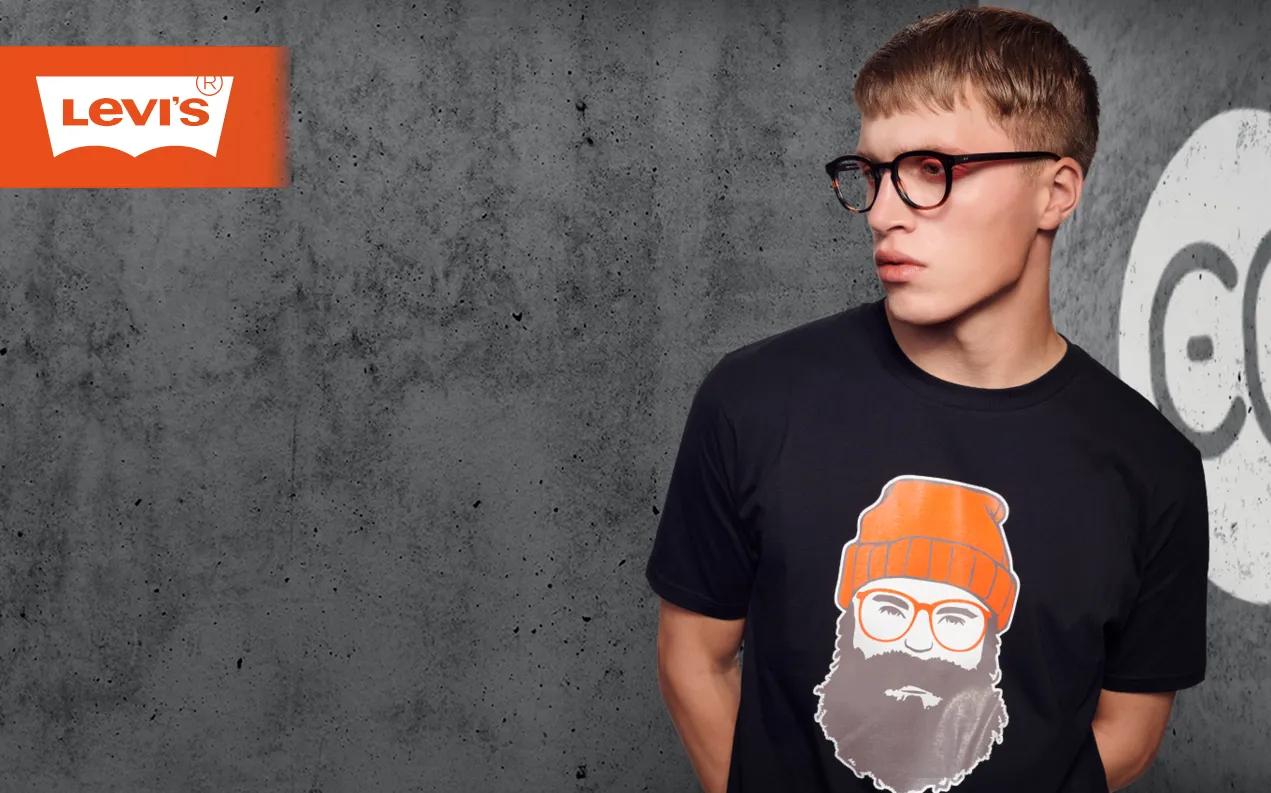 Which colour would suit me?
Since the panto shape is a vintage glasses frame style it works very well in classic colours such as black, brown, gold and silver. If you have decided on a frame colour, but are not yet one hundred percent sure whether your preferred frame will match your face, you can get an idea of which colour suits my style. You can also try on the various panto frames by using your webcam or uploading a saved photo and clicking on the 3D Try-On button, available on most of our models.
If you've received your new specs and the shoe (or in this case, the frame) is still pinching, you can find valuable tips and advice in our blog. Our "Master of Glasses" also has a whole lot of tips in his repertoire on points like "repairing panto frames" or "adjustment".
If, after browsing our extensive selection, you have decided which material and which colour your dream glasses should have, you can order your Panto eyeglasses online cheaply. If, contrary to expectations, you do not like them when they arrive, you can simply return them within 30 days by free shipping. Only individually made eyewear with prescription cannot be refunded, unless it is a technical defect. If you have any questions, just contact Customer Service via the local phone number, email Support, message via our Social Media channels or talk directly to our staff in one of our Hamburg stores.
Our Services
If you have any questions while shopping like how to choose the right Panto eyeglasses size" you always have the possibility to contact us. We are always happy to help. In addition, free shipping and free return shipping with money-back guarantee and the various payment methods facilitate your purchase with us.
About Us
If you want to buy Panto glasses online at low prices, you've come to the right place. In our brand eyewear online store you will find a wide variety of panto frame shapes. All models are delivered with a cleaning cloth and case included in the price. It goes without saying that each pair is a brand new original. Used products and copies have no place in our warehouse!
As eyewear specialists for the fashion-conscious clientele, we offer even the highest quality frames at low prices according to our motto "SEE AND BE SEEN". We also offer reduced panto frames and other frames the in-house Glasses Sale are available with us at a unique price. So what are you waiting for? Visit us in our extraordinary eyewear world of Edel-Optics and get yourself a pair of panto spectacles so you can look smart even without graduating from high school!