Eyewear at Edel-Optics: Designer and Branded Sunglasses for Women
Our motto is SEE AND BE SEEN
The world through the eyes of Edel-Optics would be unthinkable without fashion for glasses. Men's Sunglasses, Women's Sunglasses, Sunglasses for Children, Gamer Glasses, Glasses, Goggles, Correction glasses, Reading glasses, Glasses for sunglasses-Nerds, Sports glasses and sunglasses for eyeglass wearers - apart from protective goggles for welders, we have just about everything you can put on your nose from the big brands and designers like Ray-Ban, Tom Ford, Oakley, Gucci or Michael Kors are just a few of our top brands from Europe's largest range of prescription glasses and sunglasses. Our motto is SEE AND BE SEEN or in other words "It's all about the optics".
Children's, men's or women's sunglasses are of course not the only filter functions in our eyewear store. Apart from Ray-Ban sunglasses, sunglasses labels like Maui Jim, Tommy Hilfiger, Versace, Calvin Klein or Emporio Armani, Miu Miu and Ralph Lauren are perfect for the discerning lady, and have a large selection of women's sunglasses that leave nothing to be desired. In addition, you can also arrange them according to the most diverse filters and specifically divide them up according to the size of the glasses, colour gradients such as the classic shades of blue, black, gold, silver, grey or Havana and according to frame types in rectangle or round sunglasses shapes and according to frame materials such as plastic or metal.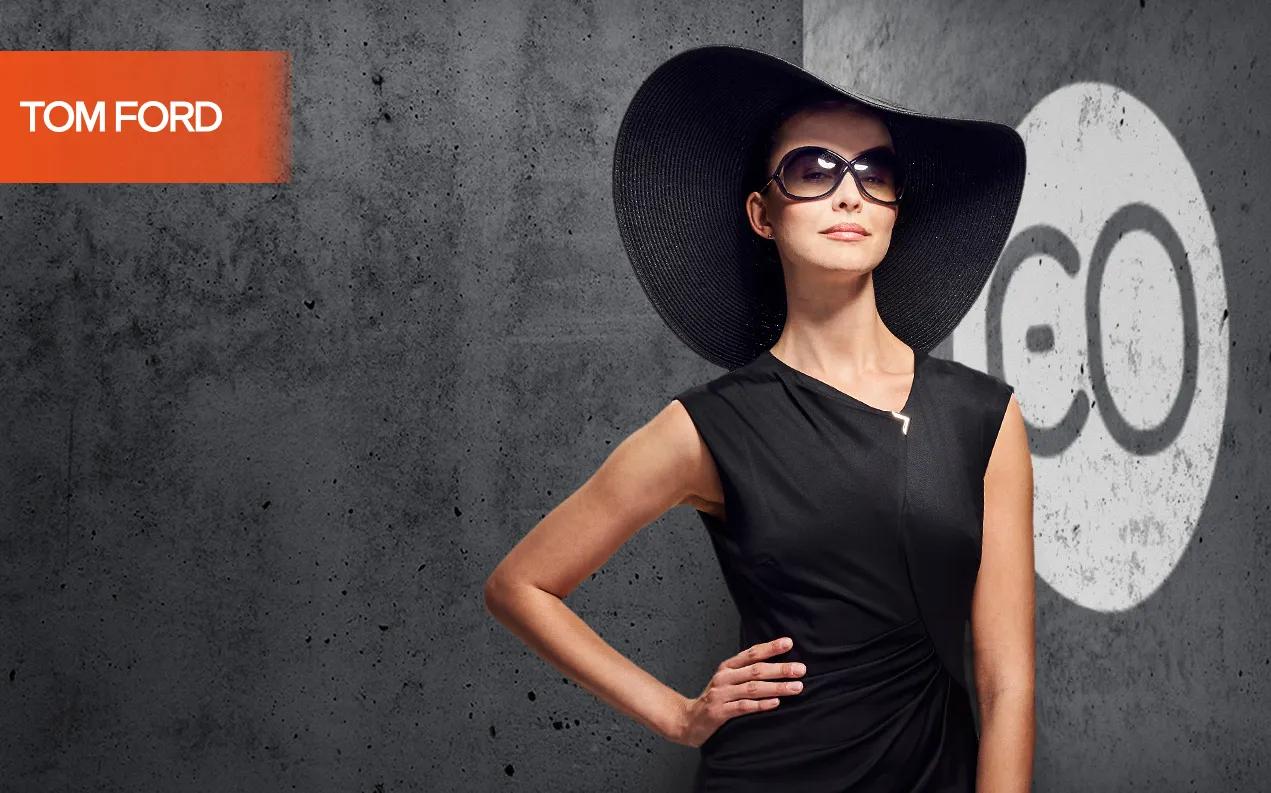 Perhaps you prefer retro glasses like the Ray-Ban Aviator Sunglasses, which are classic aviator glasses, or the Cat-Eye Sunglasses Dolce and Gabbana DG6113. Cat-Eye frames emphasise the female face with their pointed corners and, like all our fashionable ladies sunglasses, they have UV protection as well as mirrored or polarized lenses. This fact makes our sunglasses more than just an accessory that perfectly underlines your outfit. Be it a cap, scarf, belt, scarves, bags, jewellery, hats, gloves or even key rings - our ladies' sunglasses accentuate every look and every accessory in no time at all without exception.
Black, iconic models, which never go out of fashion from London to Paris to San Francisco, are of course also available in other colours, such as: the Ray-Ban Jackie Ohh III in black, the Ray-Ban New Wayfarer, the Ray-Ban Erika or the Oakley Latch and Oakley Trillbe X. The Ray-Ban models have all had their screen appearances on Hollywood's big stage, while the latter two models not only pass for women's sunglasses, but also stand out as irreplaceable companions for the sport of your choice. When it comes to sports, brands like Adidas or Nike-sunglasses for women can't be asked twice.
Round sunglasses for women are particularly shiny with metal frames. The Ray-Ban Round Metal or the Ray-Ban Blaze Doublebridge turn out to be real jewels. Other must-haves of round women's sunglasses are the Gucci Sunglasses GG0061/S or the Polaroid Sunglasses PLD 2053/S with tinted lenses and the fashionable Michael Kors sunglasses Adrianna III with protection against UV rays and optionally with lenses in Liquid Gold.
Sunglasses Lenses with Prescription and UV protection
Many spectacle wearers would also like to equip their new sunglasses with lenses in their own prescription at a reasonable price. This is easily possible with many models in the Edel-Optics Online-Shop. As a rule, we can provide your sunglasses in your own prescription lenses in the original colour and shape. You can also get branded lenses from Hoya or Seiko, for example.
Major brands such as Ray-Ban or Oakley also offer their own brand lenses, so that you will always find the original Ray-Ban logo on the lens.
Of course sunglasses with prescription lenses also offer optimal UV 400 protection against ultraviolet radiation. If your favourite sunglasses are available with prescription, you will find another order button "Order with prescription" under the "Add to cart" button. This will take you automatically to our digital optician form, which will suggest the right lenses for you. Here you also have the option of choosing polarised lenses, which filter out reflected light from reflective surfaces such as water or glass, thus improving your vision.
Of course, all our sunglasses for women from Arnette to Vogue protect against UV radiation without exception with UV filters.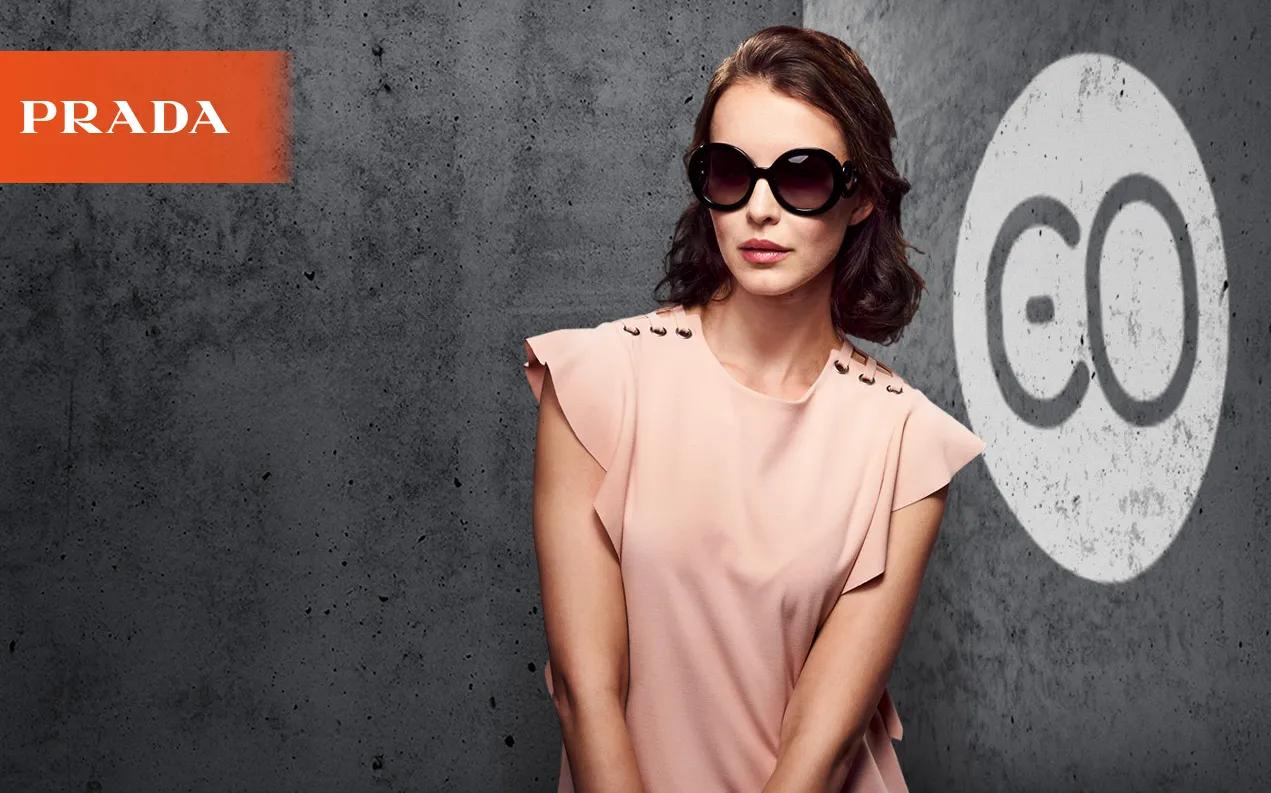 Which men's sunglasses suit me?
Lenses in the round or square shape? Should the frame go around the whole lenses or only the upper part? Which colour suits me? Polarised or mirrored lenses? Simply glazed? It is not always easy to find the perfect model. Often you have to go through a long test phase before you find your favourite accessory. To make the search easier for you, you can use the already mentioned filters of our online shop.
Nevertheless, with our large selection, the choice is sometimes really not easy. After sorting and selecting, you can check the Online fitting to see if the frame you have chosen works for you in terms of style.
Once you have made your decision, you can now choose either the standard FREE delivery or the express delivery service. This includes free return shipping, should you decide otherwise. However, custom-made lenses with prescription are not refundable unless they are defective. You are flexible with your payment and can choose from various payment methods.
Our Services
If you have any other requests, our "Master of Glasses" or our Blog will certainly be able to help you. If you have any questions about your order, it is best to contact our Customer Service via the local telephone number at the top of the page or email. We are always happy to help.
About Us
Here at Edel-Optics, eyewear specialists meet fashion-conscious customers. In our online shop, we not only sell high-quality sunglasses for women, but we also place a lot of emphasis on the fashion aspect of sunglasses and regularly update our stocks with the latest trends. This is how our motto is composed: "SEE AND BE SEEN". Get an overview of glasses in black or another colourway in our assortment. We deliver super low prices at the same time - whether polarised lenses, glazed or simply in black.
We may not be an outlet, but with our recommended retail price you could almost get this impression. We also offer a Sunglasses Sale, which is not a short-term discount campaign. At Edel-Optics you will get your favourite eyewear piece along with the case delivered right to your doorstep.